Billions of Data Points, One Atlas
The Single Source of Truth on the Global Supply Chain
By connecting to the Altana Atlas, it is possible to know where your products come from, trust your suppliers and customers, and build safe, sustainable, and resilient supply chains.
World's most complete supply chain knowledge graph
Covering 400 million companies connected by billions of shipments.
Artificial Intelligence Powered by a Global Network of Data
Reference data on trade policies and tariffs, restricted parties, company ownership and financials, forced labor, and more. Fueling automation, risk detection, and decision support.
Data Transformation
Your data is harmonized and connected to a living map of the global supply chain.
Know What Matters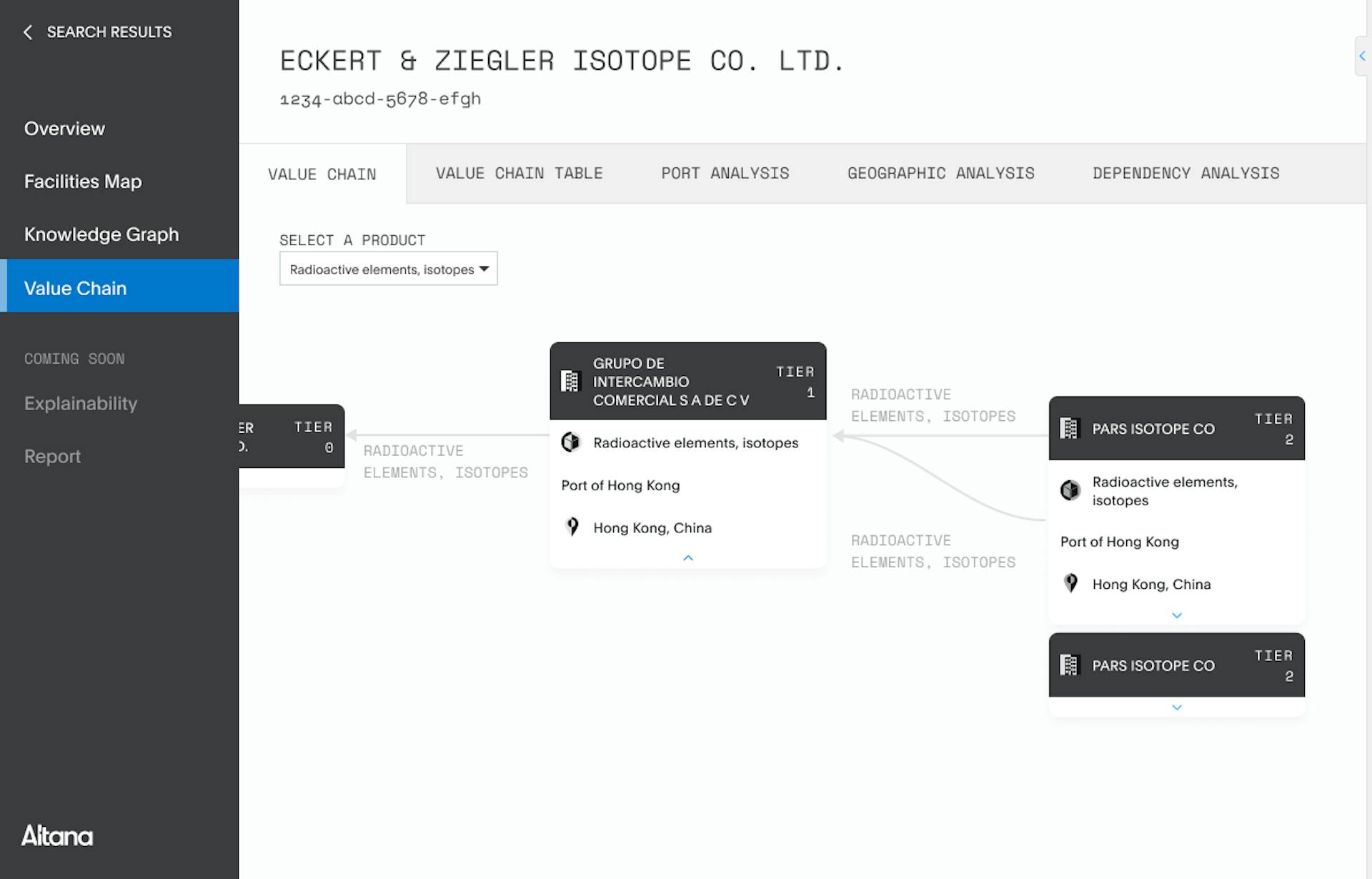 KNOW YOUR
Products
Search millions of product profiles
Trace your product value chains
Map your sustainability footprint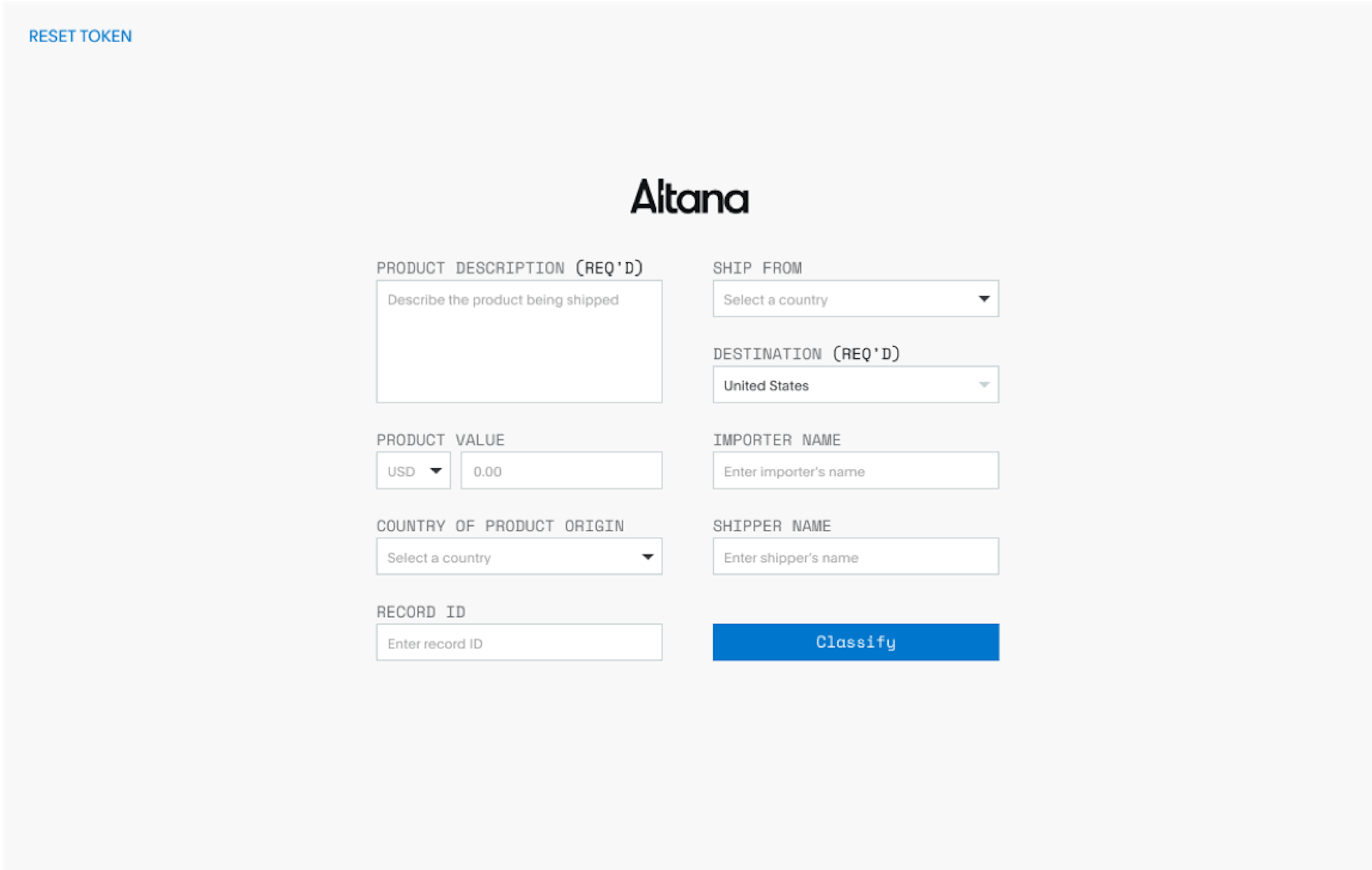 KNOW YOUR
Shipments
Match shippers and receivers to entity master data in real time
Automate HS classification
Screen shipments with Altana's Trusted Shipment Ratings
KNOW YOUR
Importers and exporters, suppliers and customers
Search and match against 400 million company profiles
Map the supply chain and trading network of every company
Gain a 360-degree view of business interruption, financial, event, ESG, and cyber risks for every company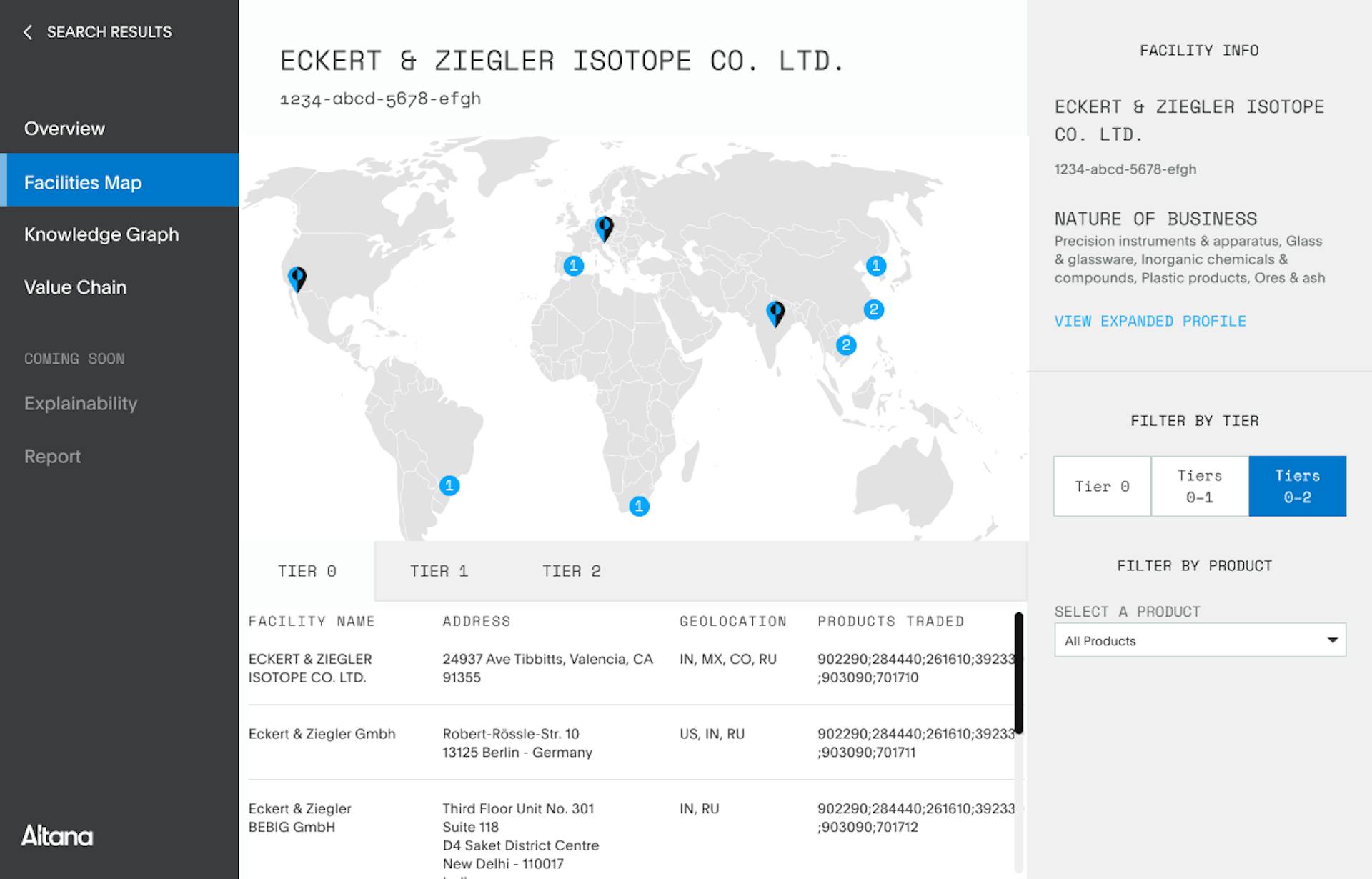 KNOW YOUR
Facilities
Know the exact addresses and geolocations of every supply chain facility
Distinguish between corporate headquarters and billing addresses and the true supply chain locations
Map the flows of goods in and out of every facility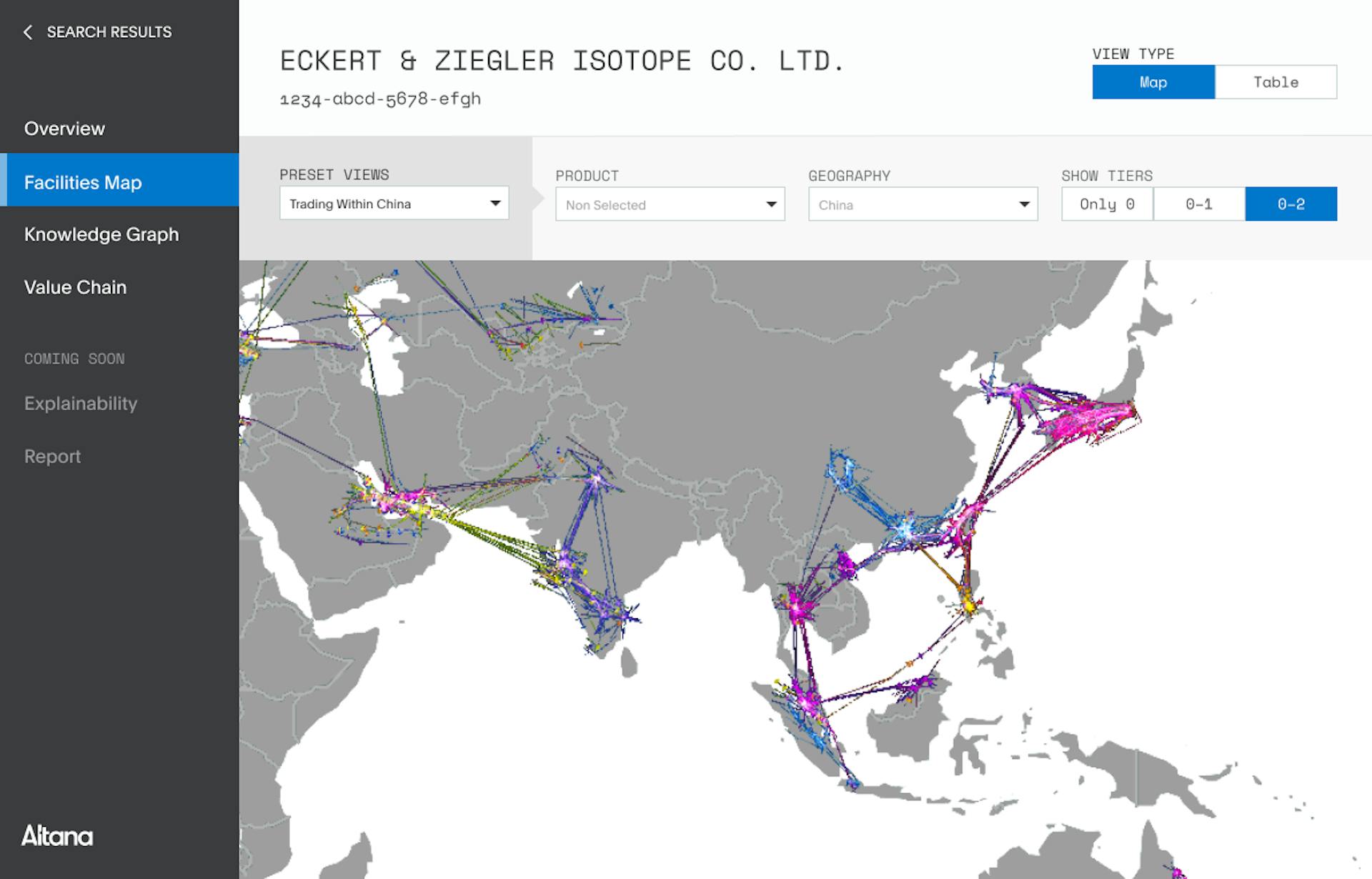 KNOW YOUR
Your supply chain
Explore 400 million companies and their ownership structures, connected by billions of shipments across the supply chain
Connect to a living map of the supply chain network to gain multi-tier visibility
Integrate internal and third party company data, risk data, and reference data onto a single source of truth for your supply chain network